Pyjama Bowling Night
Wednesday September 19, 2018 @ 6:30pm
Fun night of bowling – Rene says "Wear your PJs to Bowl"
Open Draw – 3 Fun Games of 4 Ends each
Prizes for the Best Pjs and more
This is open to friends and family – who wear pyjamas!
Sign up as Individuals or Teams of 2
$5.00 entry fee each person
Send us an email to Register – any questions?
Provincial Novice Singles Tournament - 2018
September 15th to 16th, 2018
Welcome Novice District winners to the Provincial Championship!
Come out to watch some great bowling.
Parade of District Champions – 8:00 am Saturday 
8:45 a.m. Games Begin
11:00 a.m. to 7:00 p.m. Bar Service, Alcoholic/Non-alcoholic drinks
Beer, Wine, Cider / Pop, Water
Lunch available for purchase
Happy Hour – after the games – come and enjoy!
The Sport of Lawn Bowls
Lawn bowls is a sport for all ages.  It can be played from childhood into the nineties. It is one of the great Scottish games, some say it is Curling on Grass!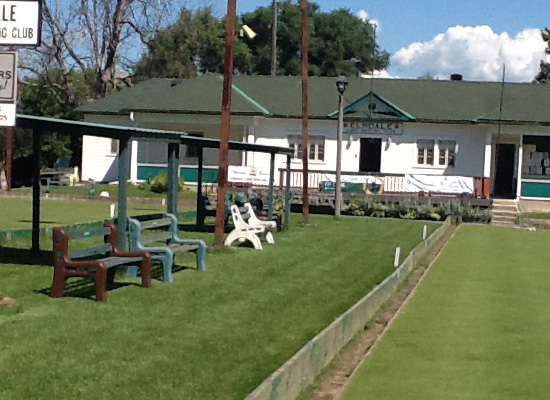 The Club
The Elmdale Lawn Bowling Club is one of the oldest clubs, and the only two-green facility, in the Ottawa Valley.  It is located in the Civic Hospital district, at the western end of Reid Park, situated in a pastoral setting with lovely lawns and mature trees.
Membership
Club membership is available to all who wish to join.  The current annual fee schedule is: $125 for first-year bowlers and $220 for returning members or new members with bowling experience.